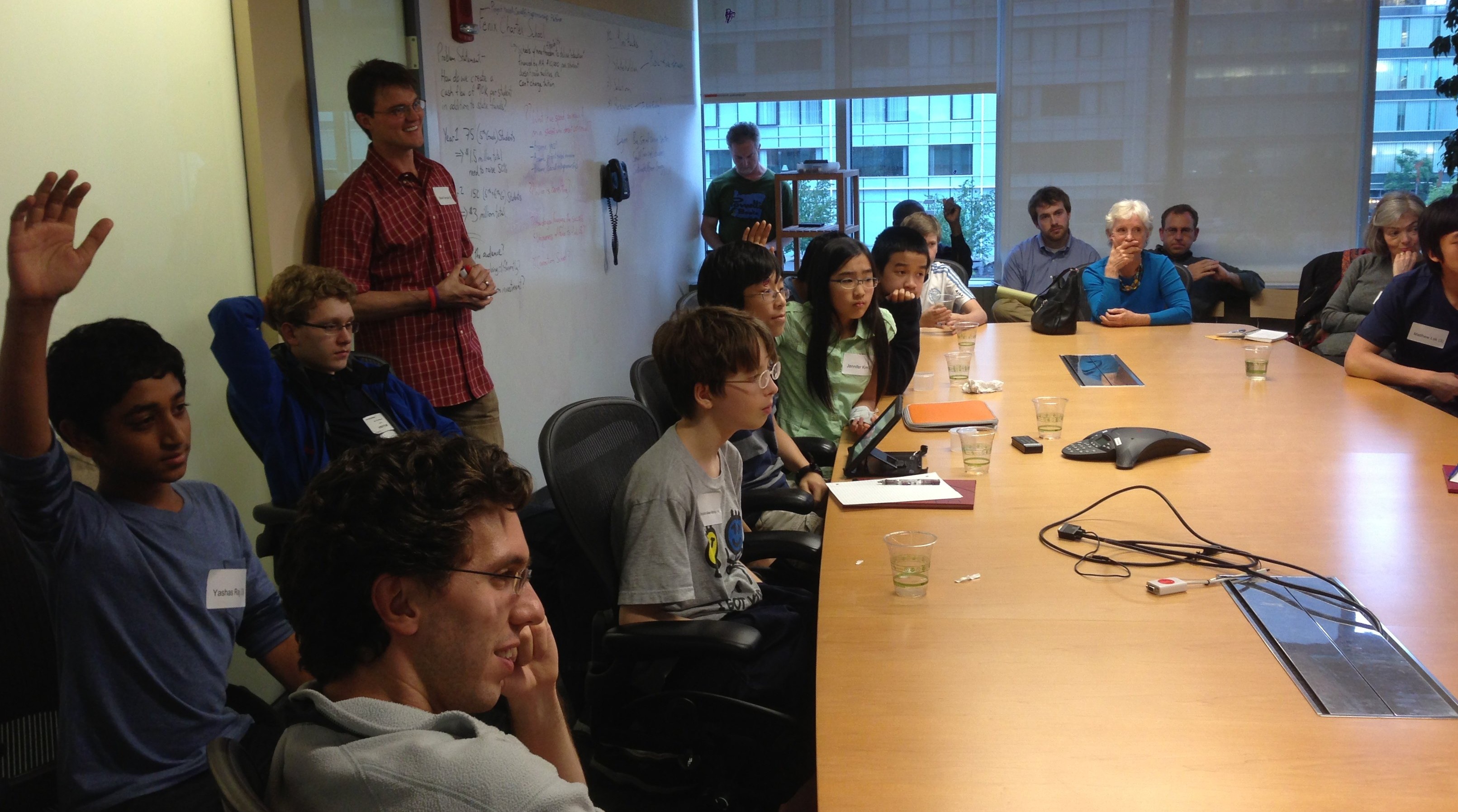 Why Mini-Hacks?
Have you ever been "stuck" in a problem…and no matter how often you and your colleagues try to solve it, it's still a dead-end?  Variety in the way a problem is framed and interpreted can help a problem become "unstuck" when a single approach isn't able to produce a workable solution.  This can be accomplished by diversity in cross-collaboration; not only do people from different backgrounds choose to investigate different questions, they often approach the same question in different ways.   It's the differences in perspectives and methods of approaching problems that often lead to better outcomes.
Whether you are an entrepreneur looking to create a new venture, a philanthropist looking to improve the community, an ambitious member of a corporate staff, or a politician looking to win an election…anytime you want to introduce something new or make change happen, fundamental questions need to be answered:  "Who cares?", "Why should they care?", and "What resources am I able to tap into?"
Mini-hacks are a great community give/take experience where both the presenter and the participants can learn something new, stay sharp, and take away some best practices.
What is it?
Started by Youth CITIES, CIC, and Belmont High School teacher Josh Goldfine, monthly "Mini-Hacks" goal was to foster creative, problem-solving in a non-competitive, highly respectful brainstorming session.
Using tools such as the business model canvas, this 2-hour white-boarded brainstorming session is now facilitated by amazing local entrepreneurs Brendan Kohler.  Each month we will all tackle 1 topic (presented by a member of our community), using a range of decision-making and problem-solving styles.
Mini-hacks are open to all middle or high school teens, college students, entrepreneurs, educators, public officials, and other working professionals interested in flexing some brain muscles and meeting great people of varying backgrounds (many whom are new to the Venture Café experience).
When is it?
Mini-Hack sessions take place on the 2nd Thursday of every month from 4:30pm to 6:00pm at Cambridge Innovation Center* (at the same time Venture Café will be running, so feel free to mingle with the Café-goers before or after the Mini-Hack session as an affiliate member). Venture Café takes place on the 5th floor of Cambridge Innovation Center (http://cic.us/directions/).  The Mini-hack is usually in the Cancun Conference Room (fishbowl room near VentureCafe's check-in).  RSVP is preferred, but not required. Bring a friend!

"When I sat in on the recent minihack I felt as if I were at Harvard Business School.  There was an electricity in the room as entrepreneurs young and old worked together under the wise and gentle counsel of Vicky and her colleagues.  I marveled at how my daughter has grown in her self-confidence as well as her knowledge of sophisticated business models through her participation in Youth CITIES.  Thank you Vicky for your generosity and leadership!"   
Paul Efthim, parent

"Youth Cities mini hack is one of this great cities hidden gems.   It provides a fun, energetic and scintillating platform from pan-generational brainstorming around the real world problems of real entrepreneurs.   It's a place where great ideas meet genius solutions usually from the mouths of pre-teens.  Youth CITIES empowers young lives through an egalitarian forum for high level thinking toward making our world a better place.   I'm hooked and I always beg others to come along whenever I can go."
David France, Executive Director of Revolution of Hope

*The Cambridge Innovation Center is located at One Broadway, Cambridge, MA 20142. Visitors must comply with Venture Cafe attendance policies (see http://bit.ly/vc-credo for more details.)