Vicky Wu Davis, Executive Director and Founder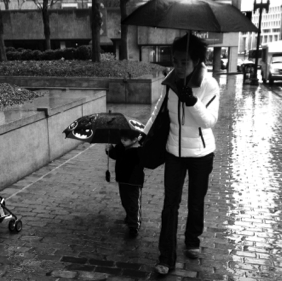 Vicky Wu Davis is an educator, an entrepreneur, an activist, and a mom. Inspired by the birth of her older son 10 years ago, Vicky channeled her decade of tech and social entrepreneurship experience to create Youth CITIES (Creating Impact Through Innovation, Entrepreneurship, and Sustainability). An education nonprofit, Youth CITIES seeds innovative and entrepreneurial thinking our next generation of leaders, challenging them to think critically, and inspiring them to act innovatively. Vicky cares deeply about education equity, and strongly believes that neither zip code nor gender, nor any other identifying marker, should define a person's potential. Through her work at Youth CITIES, Vicky works to bridge disparate communities to cultivate genuine appreciation for diversity, which in turn fosters innovation and promotes the proliferation of diversity in all areas of leadership.
Outside of Youth CITIES, Vicky ran a program that taught Chinese as a second-language to very young kids, leveraging the natural curiosity of children and the inquiry-based/hands-on learning from STEM experiments. This initiative was also influenced by her own children, when they rejected traditional classroom-style learning (rote memorization and workbooks) in Chinese school. She wrote all of the curriculum and co-taught until her own children aged out.
Vicky's extracurricular activities support her passion of education and entrepreneurship. Vicky has been a mentor at MIT's Venture Mentor Services for the past 13 years, and she is also a member for Beacon Angels, a Boston-based angel group that makes investments mostly in tech and life sciences. She sits on the School Improvement Council as well as the Diversity and Inclusion Committee for her sons' elementary school, and is involved in the Healthy Eating and Food Rescue Committees in the district. Vicky often speaks about entrepreneurship/innovation, diversity, and education reform (such as Opening Keynote for the 2016 MA Annual STEM Summit, and Keynote for the 2016 Empower Schools Conference). Vicky's entrepreneurial and educational leadership has been recognized numerous times, including the Kauffman Foundation for "Entrepreneurs Giving Back", the 2004 Boston Business Journal's "40 Under 40", Red Herring's cover story "Young Moguls: 20 Outstanding Entrepreneurs Under 35" in 2005, 2015 Boston Business Journal's WomenUp Honoree as a local woman of influence, 2016 YWCA Boston Women of Influence, a 2016 GK25 Boston's Most Influential People of Color, and 2016 Mass Technology Leadership Council's Distinguished Leadership Awardee.
When Vicky's not working, she can be found playing ball and video/board games with her 2 little boys, or coaching Little League. She is also an avid dancer and boxer.


Vivian Ma, Operations & Marketing Manager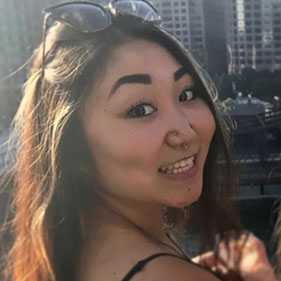 Vivian is a digital and creative marketing professional and aspiring educator with a drive to shift the dialogue around marketing toward innovative storytelling and a channel for corporate social responsibility. Outside of Youth CITIES, she works as a content marketing coordinator at cybersecurity firm Rapid7. She has previously worked in marketing and graphic design at influencer marketing SaaS startup Mavrck, marketing and public relations at IFC Films in New York, and analytical research & development at Amgen, Inc. In the coming years, she hopes to bridge her passions via educational reform aimed toward incorporating entrepreneurial skills and perspective in public school curricula.
Vivian attended Northeastern University, where she graduated cum laude with honors distinction in 2017 with a major in Business Administration and minors in Music Industry and Biology. During her time at Northeastern, she served as the Head of Marketing for record label & artist accelerator Green Line Records and as Vice President of NUBio. In her senior year, she presented "The Modernization of Music Marketing: Fan Relationship Manager Generates Valuable Insights for Emerging Artists" at RISE (Research, Innovation and Scholarship Expo), which prototyped a Customer Relationship Management (CRM) system targeting independent musical artists and regional record labels.
Outside of work, she can be found making art and music, cooking (and therefore eating), hiking, watching hockey, or being a slave to her cat, Peaches. Please pardon her puns.