Our Board of Directors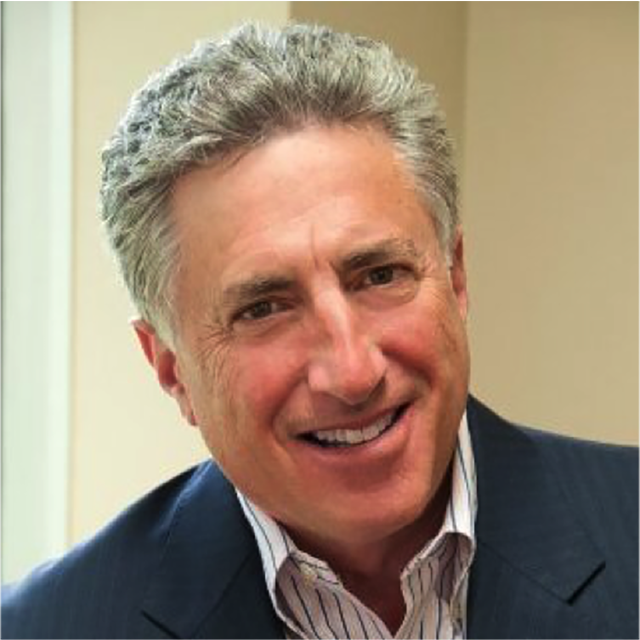 Dan Ross, Chairman
CEO Advisor and Partner, Gartner
Delivering to CEOs and General Managers a one on one unbiased advisory service using research driven strategic insight on building and expanding businesses, by combining Gartner's analyst perspective with the global experience of a successful serial high tech CEO. 
Dan Ross has more than 20 years executive experience in the technology industry. Dan currently serves as the Chief Executive Officer of Options Media at Cellular Spyware, Inc. and serves as the Chief Executive Officer of Promisec Limited. Prior to that, Dan served as the President and Chief Executive Officer of Illume Software Inc which develops solutions that leverage location to power high-value applications and services.
Before Illume Software, Ross was managing partner of Maxis Capital in Boston, a global private equity firm where he served on the Investment and Management Committee and led private equity investments in Information Technology and Software sectors.  Dan was also a member of CommonAngels, an organization of successful entrepreneurs in the software, information technology and internet business communities. Over the past decade as CEO, Ross led the turnaround of middle-market software and services companies including Optiant, Manna and DarwinSuzsoft (now Dextrys), which became one of the top three U.S.-based Chinese offshore IT services companies. As senior executive at OpenMarket, Ross played a major role in building the company to become the global market leader in e-commerce and taking it public for the most successful IPO on NASDAQ during 1996.   Dan was also an Entrepreneur in Residence at GrandBanks Capital.
Previously, Ross led the financial and operational turnaround of Picturetel, where he doubled profitable revenues to $500 million in less than two years. In his 16 years at Digital Equipment Corporation, Ross held various senior management positions building several units to over $2 billion in profitable revenue.
Dan formerly served as Director of the National Foundation for Teaching Entrepreneurship, where he is a past board member, and serves as an advisor to the MATCH school in Boston. He has lectured at MIT Sloan School, The Wharton School of the University of Pennsylvania and Babson College on Entrepreneurship speaking on the topic of how to make money while serving the greater good. Dan holds a B.S. from the Wharton School of Finance. He Graduated from INSEAD.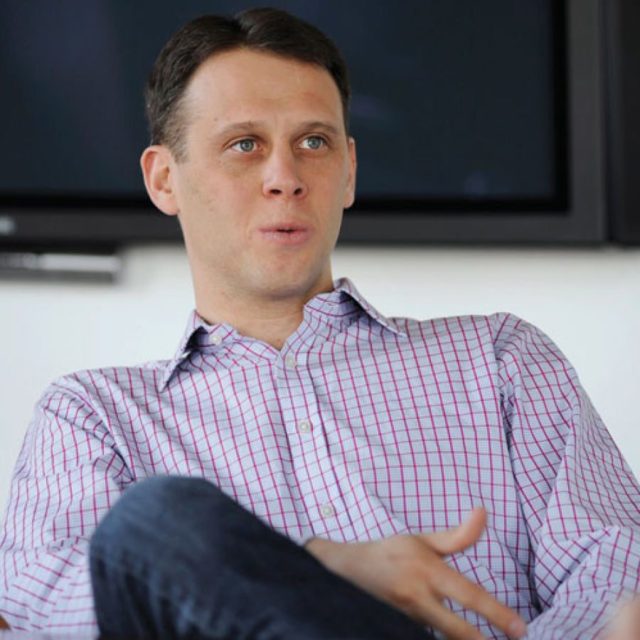 Alex Finkelstein
General Partner, Spark Capital
Alex is a General Partner at Spark Capital and joined the firm at its inception.
He has led Spark Capital's investments in Andela, Careship, Everything But The House, Flywire, GetYourGuide, IEX, Linkwell, Mark43, SoundHouse, Talkspace and TravelPerk. He also led Spark's previous investments in 5min Media (acquired by AOL) and Wayfair (IPO).
Alex likes to invest in unlikely, non-obvious startups led by entrepreneurs who are driven to connect, rather than copy. He likes to partner with founders building consumer marketplaces and other businesses that take advantage of network effects.
Prior to joining Spark Capital, Alex was the creator and producer of a number of television shows that he sold to major networks including FOX, E!, Discovery, ITV1 (U.K.) and Yahoo.
Previously, Alex was a member of the investment team at two Softbank venture capital firms. Alex also worked at Cambridge Associates.
Alex is on the board of directors of the Brooke Charter Schools. Brooke is the largest public charter school network in Boston and works on a blind admissions basis. Brooke's students, who come from 78% low-income and 98% minority families, annually achieve the highest MCAS scores for any public school in Massachusetts.
Alex holds a B.A. in Political Science from Middlebury College.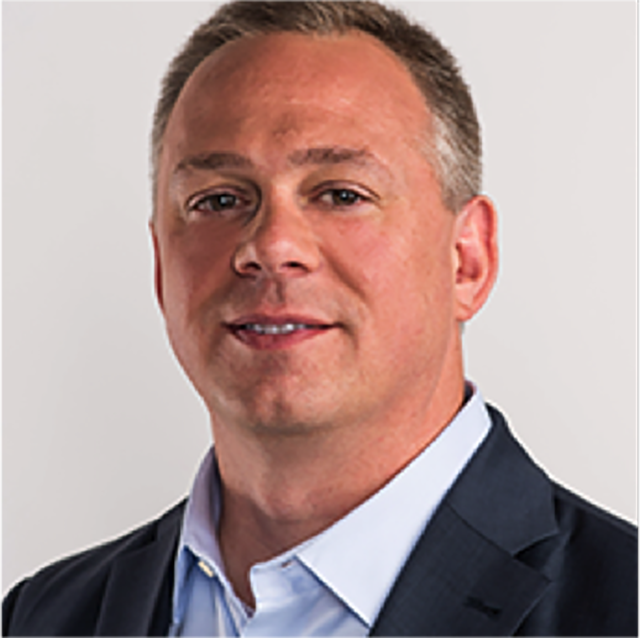 Andy Miller
SVP Innovation and Product Development, AARP
Andy Miller is Senior Vice President, Innovation and Product Development where he is responsible for driving the development of radical, breakthrough and incremental solutions that serve the needs of the 50+. He is building an entrepreneurial culture at AARP through the use of human-centered design, lean methods, and a dual-operating model. Andy manages all physical and virtual assets of innovation at AARP, including The Hatchery. He engages leaders, business units and other key stakeholders to drive the successful execution of developed solutions throughout the enterprise.
Prior to AARP, Andy led all innovation efforts for Constant Contact, including the Small Business Innovation Loft, a 30k square foot innovation facility and home to the only SMB-focused startup accelerator program. Andy created the corporate innovation structure and processes while establishing a 14-person innovation team to drive internal innovation, as well as a new way of working across all divisions of the organization. Andy also developed and implemented the strategic plan for the Innovation Loft, with a focus on driving community engagement.
Andy was founder and CEO of mobile-loyalty app CardStar, which was acquired by Constant Contact in 2012.  Through his company CardStar, Andy created the leading mobile loyalty platform connecting shoppers with their favorite merchants and brands, where millions of consumers use CardStar across 200 countries to store more than 15 million loyalty, reward, and membership cards. Andy was responsible for the development and implementation of all strategic marketing and business development plans. He also managed mobile application product development, which included apps for iOS, Android, Blackberry, and Windows Phone. Andy invented "Loyalty Graph" to map individual, merchant, ad category data in an effort to drive predictive modeling and 1:1 targeted messaging.  Andy has a 20-year career driving innovation and new product creation, with proven success in identifying opportunities, setting the vision, fundraising and building high-quality products and services at both start-ups and large companies.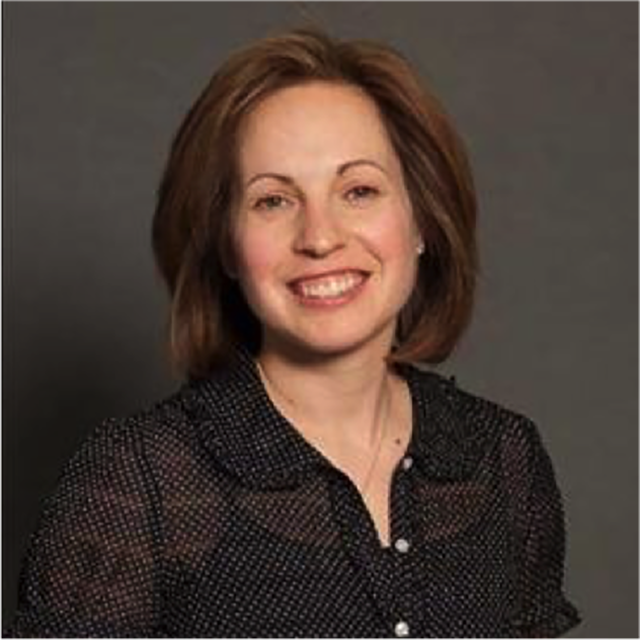 Aimee Sprung
Civic Engagement Manager, Microsoft New England Research & Development Center (NERD)
A Boston-area native, Aimee Sprung is the Civic Engagement Manager for Microsoft's New England Research & Development Center (NERD) responsible for local marketing, internal programs & communications and the NERD Conference Center.
Prior to NERD, Aimee worked in the Marketing arm of US Developer & Platform Evangelism Group (DPE), focused on programs that encourage K12 students and teachers to learn Microsoft technologies like Kodu, Expression, XNA and the Kinect SDK. Before that, Aimee was Federal Marketing Manager in Microsoft's US Public Sector business and Marketing Director at Information Strategies – a software development company and Microsoft partner in Washington, DC. Prior to her 10 years at Microsoft, Aimee was the Marketing Director at Information Strategies – a software development company and Microsoft partner in Washington, DC.
Aimee graduated from Washington University in St. Louis with a major in Art History and a minor in Business. She now resides in Newton, MA with her husband, Eric, and two sons, Alex (6) & Noah (3). A fitness enthusiast (recently added Cross Fit to her repertoire), she loves to ski and will take any excuse to spend time outside!
To keep up with Aimee you need to be up early. Like 5 AM early. Then you have to squeeze in Crossfit, grow STEM education programs, collaborate with community leaders and still keep up with her family – 2 boys require high energy. Or you can hit the snooze and sleep soundly knowing Aimee has that all covered.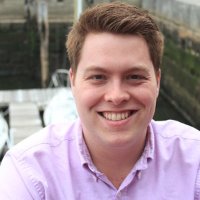 Christopher Wolfel
Co-founder and SVP of Sales and Business Development, Mavrck
Christopher Wolfel is Co-Founder & SVP of Sales and Business Development at Mavrck, a high-growth venture-backed Boston based AdTech company who's social influence marketing platform powers premier consumer brands to drive more sales on social media. He is also an Advisory Board Member of IDEA: Northeastern University's Venture Accelerator, Strategic Advisor at Youth CITIES, and the Founder of #GoodBeersGreatPeople, a monthly un-networking event that raises money for local charities.
Chris previously served as the CEO of IDEA: Northeastern University's Venture Accelerator where he tripled the organization in every category. Chris is has extensive sales and business development experience playing a critical role in growing sales at Yesware & Nine Technology (Acquired by Imation NYSE: IMN). He has also consulted for Julian Hard Cider, HERO Racing, Harper Lei and other startups throughout the country primarily on venture creation, product market fit, go-to-market strategy, sales, and marketing.
Chris is an avid traveler and adventurer who is always looking for a challenge. He loves anything disruptive and entrepreneurial as well as a round of golf with great people.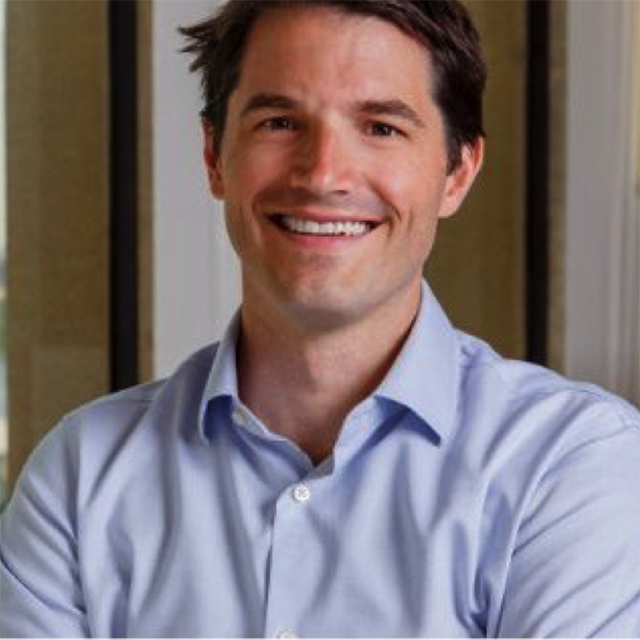 Dougan Sherwood
Managing Director, CIC
Dougan Sherwood is a managing director for CIC. In his current role, he oversees the implementation of CIC's expansion initiatives. In 2014, Dougan led CIC's first out-of-state expansion effort in St. Louis, where he served as its general manager until 2016. Previously, Dougan was Director of CIC's Sales and Relationship Management team for nearly five years.
Prior to his work at CIC, Dougan spent several years working in experiential education throughout the United States with a particular focus on leadership development for high achieving students. This work led him to found his own youth program in the Western United States that aimed to serve rising college freshmen. Dougan has also interned for the late Senator Edward Kennedy, served on the board of a non-profit helping children with HIV/AIDS and created an annual bicycle fundraiser for injured service men and women. He currently sits on the Board of Directors for Youth CITIES, a program that introduces students to social entrepreneurship. He is a graduate of the University of Utah.

Joshua Summers
Co-founder and CEO, clypd
Joshua is the CEO and co-founder of clypd and leads the organization through day-to-day operations, product direction and strategic relationships. Founded in 2012, clypd has raised over $30MM in Venture financing and grown to fifty people in four offices around the world. Joshua is a hands-on leader with extensive experience building companies from the ground up and driving organizations towards success. Having been the co-founder of three start-ups over the last 15 years, Joshua has seen the challenges and rewards of being an entrepreneur from early idea through successful exit. Through the inevitable ups and downs of startup life Joshua has developed a thick skin and an an ability to rapidly respond and adjust based on the challenges of building a business.
Joshua has focused heavily on the culture side of his companies as well. This includes the notion that culture is a living breathing organism that needs to be nurtured and encouraged to thrive but cannot be designed in advance. During Joshua's career he has been very fortunate to be a part of many great cultures and has built lasting friendships with those he has worked with.
Prior to starting clypd, Joshua was an executive at WHERE, leading the advertising business, which was acquired by PayPal in 2011 where he stayed on to run product and operations for the PayPal Media Network. In addition to his role at clypd, Joshua serves on several boards including both for profit and nonprofit entities. These include ViralGains, Resilient Coders, and TVision Insights. Outside of this, Joshua is an active investor and advisor to many companies in and out of Boston. Joshua considers himself to be theChief-recruiter, Chief-foodie, Chief-talker and a dad of two great kids. He holds a bachelor's degree from Carnegie Mellon in Industrial Management with an additional major in Economics.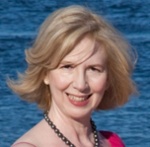 Kathy Huber
Mentor, MIT Venture Mentoring Service and MIT Sandbox Innovation Fund Program
Kathleen is a distinguished entrepreneur, startup founder and advisor, philanthropist, and computer networking specialist. She is an active mentor and instructor with MIT's Venture Mentoring Service (VMS), as well as a mentor with the MIT Sandbox Innovation Fund Program and Graduate Women at MIT (GWAMIT). She is also co-Chair of the Women's Leadership Council (WLC) of Lahey Hospital and Medical Center, supporting Lahey through education programming, philanthropy, and outreach. Recently, she served as President of First Founders, a nonprofit helping to build young businesses emerging from academic and institutional research programs; and as Chair of the Hestia Fund, a women's philanthropic group supporting strategic education and extended learning time efforts.
Professionally, Kathleen was co-founder and CEO of Pico Innovation (now Tiga Energy Services), an energy utilities network services startup that leveraged Smart Grid and Smart Home technologies by providing a secure information exchange to energy management. She was also founder and CEO of Silver Beech Networks, focused on efficient transport of content services over high-speed data networks. Prior to that, Kathleen was Co-founder and VP of Business Development for Iron Bridge Networks, a carrier-class terabit router company, where she helped raise over $130M in venture funding.
Kathleen holds a BS EECS from MIT.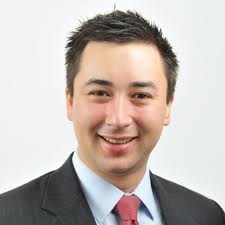 Leland Cheung
Cambridge City Councillor
Leland Cheung is Cambridge City Councillor. The son of immigrants, Leland developed a deep appreciation for American values and the importance community participation. Guided by these principles, he ran for office on the platform of strengthening the community and creating opportunities for the next generation. Leland carries out these beliefs as he advocates for job growth, government transparency and affordable housing across Cambridge each and every day. Leland was first elected in while pursuing a Masters in Public Administration at the Harvard Kennedy School of Government and an MBA at the MIT Sloan School of Management. Prior to returning to graduate school, Cheung earned a BS in Physics, BA in Economics and MS in Aerospace Engineering from Stanford University.
After graduation (and before assuming his role as City Councillor), Leland worked as a Senior Associate at Masthead Partners, a Cambridge-based venture capital firm focusing on digital media, mobile, and internet infrastructure. He has used this background to guide his efforts on the City Council, and is currently the chair of the Cable TV, Telecommunications & Public Utilities Commission as well as the Neighborhood and Long Term Planning Committee.
Throughout his tenure on the Cambridge City Council, Leland has remained committed to maintaining a style of progressive and innovative leadership that is akin to the moral, cultural, and intellectual climate of the surrounding community. As City Councillor, Leland has worked to preserve Cambridge's culture of entrepreneurship by facilitating an open dialogue between local businesses and community members throughout the development of Kendall and Central Squares. He has fought to maintain Cambridge's long history of promoting justice and equality by supporting measures to expand the rights of women, immigrants, and LGBT members of the community. He has partnered with local innovators to make municipal data more readily available to the residents of Cambridge through mobile applications. Most importantly, he has worked to ensure that the City of Cambridge is built on a foundation of community input – one that listens to the suggestions, criticism, ideas, and beliefs of its constituents.
Leland currently lives in Cambridge with his wife. He can be seen commuting around Cambridge on a homemade electric scooter.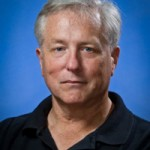 Steve Willis
Investment Committee Member, Maroon Venture Fund
Steve is currently a consultant to various startups providing financial, management and technical support. In 2010, he co-founded Overlook Networks, a networking company focused on data center networking.
Previously, he served as the VP of Advanced Technology at Datapower, and drove the development of a hardware-based XML processor. The company developed high performance XML processing and transformation engines for web based services, and was sold to IBM in 2005. Prior to Datapower, Steve co-founded Argon Networks, a maker of Internet core switch/routers. He led the architecture effort to build a large, hardware-based IP router and ATM switch supporting OC48c interfaces. Argon was eventually purchased by Siemens. He also co-founded Wellfleet Communications, a pioneering Internet router company, and became the Director of Software Development. He started Wellfleet's Advanced Engineering Group, which developed leading edge technology Internet and ATM standards and technology, such as the silicon-based forwarding engine for the next generation of Wellfleet technology.
Steve has a BS in BDIC/Computer Science from the University of Massachusetts. He is a member of the MIT Venture Mentoring Service, and a board member at Solano Labs, among other advisory boards in the Boston area. Steve holds nine patents in the field of computer networking. He is also a member of the Common Angels.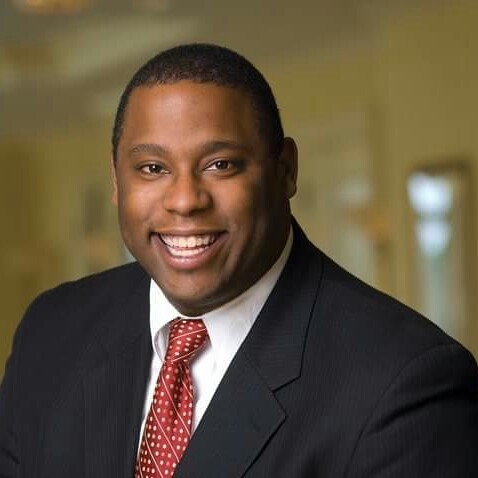 Tito Jackson
Boston City Councillor
Tito H. Jackson is the Boston City Councillor for District 7. He was elected with 82% of the vote during a Special Election. In November of 2011, the 85% of the voters in District 7 selected Councillor Jackson for a full two-year term. Mr. Jackson was raised in the Grove Hall section of Roxbury and is a proud life-long resident of District 7, which includes all of Roxbury and parts of the South End, Dorchester, Jamaica Plain and the Fenway. Councillor Jackson is a much sought after public speaker at career days, motivational seminars and community events. In this capacity, he addresses youth development issues, such as how to better motivate young people to pursue careers in STEM (Science Technology Engineering and Math) Education. Mr. Jackson spent more than 10 years as a sales and marketing professional. He won numerous awards and honors during that time. Through that experience, the Councillor developed extensive knowledge of the healthcare, technology and government sectors.
In 2007, Councillor Jackson became the Industry Director for Information Technology at Governor Deval Patrick's Executive Office of Housing and Economic Development where he focused his energies on creating and sustaining jobs within Massachusetts and helping local businesses grow. Councillor Jackson is now the Chair of the Post Audit and Oversight Committee, and Vice Chair of the Education Committee.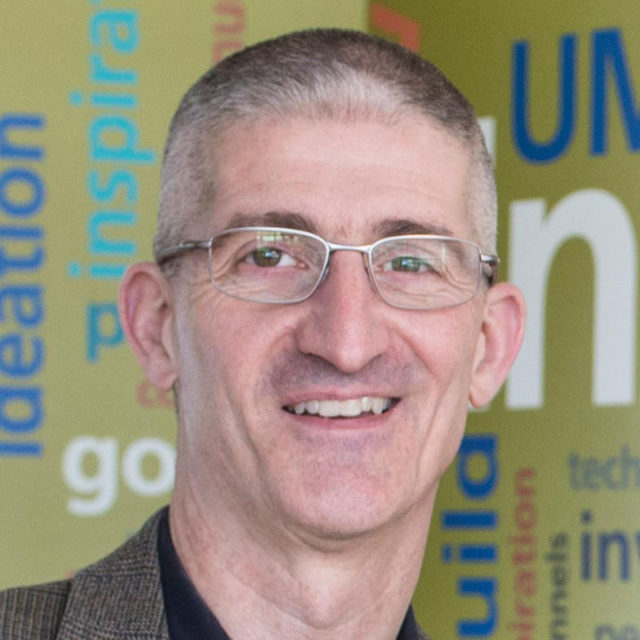 Tom O'Donnell
Senior Director, UMass Lowell Innovation Initiatives
Tom is currently a full-time Visiting Faculty member at the Manning School of Business at UMass Lowell. He teaches both undergraduate and graduate courses in New Venture Planning & Implementation, Managing Innovation, Corporate Entrepreneurship and Strategic Management. He is also actively engaged in mentoring student teams interested in starting new ventures and expanding the innovation and entrepreneurship programs on campus for students, researchers and faculty.
In addition, Tom is also Vice President, Business Development for Product Genesis, a Cambridge, MA – based strategic innovation management consulting company that works with Global 1000 clients to develop systematic and analytical approaches to delivering customized, high impact, technology-based innovation. In this role, Tom works directly with senior executives from a range of industries to guide them through the process of identifying, developing and commercializing innovative new business opportunities.
Prior to Product Genesis, Tom was Director, Business Development for TIAX, LLC, a Cambridge, MA – based technology processing company that transforms emerging innovations into technology platforms ready for interactive hand-off to established companies. TIAX's primary technology areas included energy & energy storage systems, advanced materials / nano-materials, green chemistry and building / appliance systems. In his role reporting to TIAX's President, Tom focused on identifying and developing new business opportunities for TIAX, including technology development and commercialization partnerships with established companies, marketing partnerships with industry organizations and research partnerships with university labs.
Prior to TIAX, Tom spent 14 years at Cisco Systems, Inc. in sales, business development and consulting roles. Most recently, Tom was a Senior Business Development Manager within the Technology Center Group, an internal advanced technology and market opportunity incubator for Cisco. In collaboration with Technology Center's advanced engineering team, Tom focused on identifying and developing emerging technology and market opportunities for Cisco.
Previously at Cisco, Tom held leadership roles in the technical sales organization on the Enterprise, Service Provider and Channel teams. Prior to Cisco, Tom was a senior network consultant for Bolt Beranek and Newman's (BBN's) Systems and Technologies Division in Cambridge, MA and a system engineer for GTE Government Systems in Needham, MA.
Tom holds a B.S.E.E. from Worcester Polytechnic Institute, M.S. Computer Engineering from Boston University and M.S. Management from MIT's Sloan School of Management.
In addition, Tom is a Board Member for the MIT Enterprise Forum of Cambridge, a mentor with MIT's Venture Mentoring Service (VMS), a member of the Research Advisory Board for the Massachusetts Technology Collaborative's (MTC) John Adams

Toni Oloko
Founder/CEO, PracticeGigs and Student at UPenn
After reading "Outliers" as a teenager, it became Toni Oloko's favorite book. As someone whose true desire is to change the world and give back, the idea of understanding elements of success is fascinating.  Toni is an entrepreneur who looks to create scalable products/services that solve REAL pain points. He is a nationally ranked tennis player, and a lover of life and people. Toni is Founder/CEO of PracticeGigs, the peer-to-peer training platform whose mission is to make it easy for athletes to take their games to the next level and to allow young adults to monetize their skills. They believe that quality practice with peers is the secret to success and that business and life are driven by true interpersonal connections, so you need to reach out if you want to talk sports, business, or social impact.
Toni is a CITIES Scholar, and a sophomore at the University of Pennsylvania.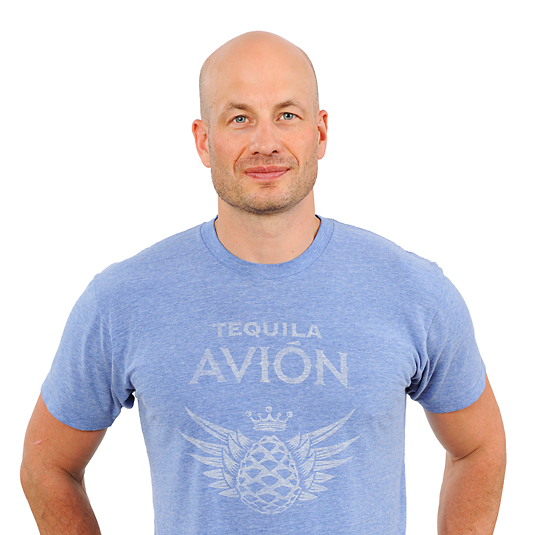 Jeff Fagnan, Board Observer
Founder, Accomplice and TUGG
Jeff Fagnan is the founder of Accomplice, which formerly was the technology group at Atlas Venture. He is well known as a founding investor, working with many companies since inception.
Jeff incubated Bit9, angel funded and seeded AngelList, and co-founded Abine and Veracode. Jeff led Atlas' investment in Wanelo and sits on the board of DataXu, Gizmox, Hopper, Learnist, Skillz, and Whoop and has been instrumental in developing many portfolio companies' initial business plans and go-to-market strategies. He is responsible for leading the initial seed rounds in InsightSquared, LuckyLabs, Objective Logistics, Snapguide, and Keas. Jeff was also a seed investor in Learnboost (acquired by Automatic), MileWise (acquired by Yahoo), Streetwise Media (acquired by ACBJ) and FeeFighters (acquired by Groupon).
Prior to joining Atlas in 2004, Jeff was a partner with Seed Capital Partners where he focused on spinning innovation out of MIT and Harvard. While at Seed Capital, Jeff was the lead and founding investor in several companies including DataPower Technology (acquired by IBM) and Polychromix (acquired by ThermoFisher). Before venture, Jeff worked for Booz Allen & Hamilton and Nortel Networks.
Jeff is founder and president of TUGG (Technology Underwriting Greater Good), a non-profit foundation harnessing "crowd-sourced philanthropy" to catalyze social innovation in New England. Jeff was also a founder of Koffee for Kids, a non-profit company in Rochester, New York. He is a prominent speaker on innovation. In 2012 and 2013, Jeff was voted to the "Power 50″ list of most influential Bostonians in the Boston Business Journal and was also named to its "40 under 40″ list in 2009. In 2012, Jeff was awarded the "50 on Fire" distinction by Bostinno.
Jeff received an MBA, with distinction, from the William E. Simon Graduate School of Business at the University of Rochester, and a BS from the University of Alaska.
An adventure athlete and environmental enthusiast, Jeff is a frequent mountain climber and recently completed his first IRONMAN.
Our Strategic Advisors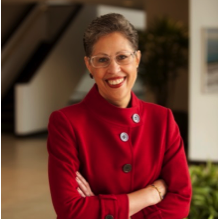 Dr. Susan Windham-Bannister
President and CEO, Biomedical Growth Strategies LLC.
Dr. Windham-Bannister is an experienced CEO who served as the founding President and CEO of the Massachusetts Life Sciences Center from July 2008-May 2015, overseeing a $1 Billion investment to accelerate the pace of growth and innovation in the life sciences sectors (pharceuticals, biotechology, medical devices, medical diagnostics and bioinformatics). She is the first African American in the U.S. to lead a life science-focused innovation initiative of this scale. As CEO, Dr. Windham-Bannister was responsible for the Center's investment strategy, brand management, organizational development, and return on public investment. Dr. Windham-Bannister is an internationally recognized expert with excellent academic and professional credentials in the field of innovation strategy, market access and health care policy analysis — with a special focus on highly regulated industries. She has significant international experience in Europe, Asia ad Latin America. Dr. Windham-Bannister combines business strategy expertise and public policy training to maximize market access, as well as facilitate more effective industry interface with government. She was named as one of the 10 Most Influential Women in Biotech by the Boston Globe in 2013.
Before assuming her role at MLSC, Dr. Windham-Bannister was a Founding Partner of Abt Bio-Pharma Solutions (ABS), a boutique consulting firm serving life sciences companies. Dr. Windham-Bannister managed the firm's Commercial Strategy Group, which formulated market access strategies for Fortune 100 companies in life sciences and technology. In her 35-year consulting career, she was instrumental in the successful launch of a number of well known therapeutics, medical devices and novel biomarkers. She also supported a number of M&As and developed extensive international experience.
In addition to being named by the Boston Globe as one of the "10 Most Influential Women in Biotech" in 2013, Dr. Windham-Bannister was named by Boston Magazine as one of the "50 Most Powerful Women in Boston" in 2011; and as one of the Harvard Club's "12 Women to Watch in 2012." Other awards include the Massachusetts Women's Political Caucus Abigail Adams Award (2009), the Science Club for Girls Catalyst Award (2011), the Freedom House Champions of Freedom Award (2012), the Visiting Nurse Assocation of Boston & Affiliate Hero in Health Care Award (2012), and the Great Boston Chamber of Commerce Pinnacle Award (2013).
Dr. Windham-Bannister received a B.A. from Wellesley College, a Doctorate in Health Policy and Management from the Florence Heller School at Brandeis University, and a Doctor of Science from Worcester Polytechnic Institute (honoris causa). She completed her doctoral work at the Heller School under a fellowship from the Ford Foundation and was also a post-doctoral fellow at Harvard University's John F. Kennedy school. Dr. Windham-Bannister also served as a Fellow in the Center for Science and Policy (CSAP) at Cambridge University, Cambridge, England.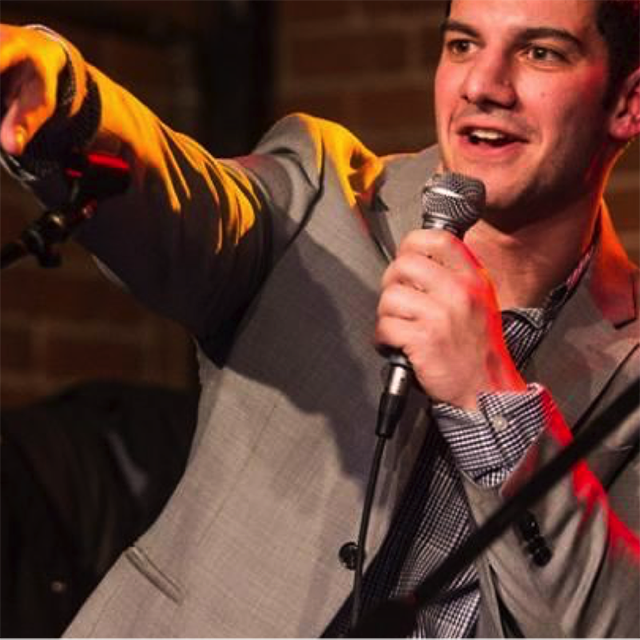 Kyle Gross
General Manager, BostInno
Kyle Gross is the general manager of BostInno, where he is focused on forming and developing relationships between the brand and the local innovation economy. He leads the strategy and execution of editorial, sales, business development and events operations for the tech media publication.
 
Kyle was introduced to the startup scene as the 8th employee of Denver-based Ibotta, Inc. before moving back to Boston to help spearhead a new software sales division at Applause, Inc. Kyle graduated from Brandeis University.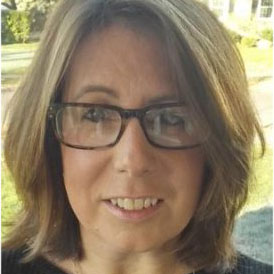 Heather Carey
Director, TeachingReady.org
As Director of TeachingReady.org, Heather is responsible for building out the Foundation's K12 platform that enables nonprofit organizations to deliver state-of-the art professional development resources, content, and connections to teachers.
Heather has spent the bulk of her career advising, building, and scaling nonprofits and has extensive experience developing business-education partnerships. She launched initiatives at the Massachusetts Technology Leadership Council's Education Foundation to increase girls in tech and help grow the local Computer Science Teachers Association. Prior to her role at the Education Foundation, she was responsible for building out the state's largest tech association focused on driving growth for its people, companies, and the region.
Heather holds a Bachelor of Science in Elementary Education from University of Hartford and a Master of Arts from Columbia University.